---
Registration for Winter League opens November 1
October 31, 2019 - Click here for more information on Winter League Read More >>
Parent Information Meeting
August 20, 2019 - Interested in learning more about club volleyball? Please join us for our annual Parent Information Meeting on Sunday, Sept 22, from 5:30-7:00pm, at the Embassy Suites, 820 Crescent Center Dr, Franklin. Read More >>
Sunday Skills returns on August 11
July 11, 2019 - Read More >>
Fall League returns in October.
June 11, 2019 - Registration will open for 2019 Fall League on July 8. We expect our fall league to once again fill to capacity. Be sure to register early to be assured of team placement. For more information, click here Read More >>
Try-Out Tune-Up clinics return in May
March 14, 2019 - Tune up clinics are designed for all athletes, regardless of club affiliation, who are looking for additional touches and feedback before their middle school/high school tryouts. For more information, click here Read More >>
Winter league information and registration will be available December 1.
November 15, 2018 - Registration for winter league is available here Read More >>
Welcome to our new website!
September 17, 2018 - As part of our efforts to continually improve our web site and our level of service to the club family, we have migrated this year to a new, in-house system for program and tryout registration and payment. The new system works differently than the... Read More >>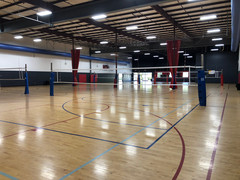 We've moved!
September 17, 2018 - Alliance Volleyball Club is pleased to announce its new location at 1850 General George Patton Dr in Franklin, TN. We look forward to the upcoming season at the Alliance Training Center. Read More >>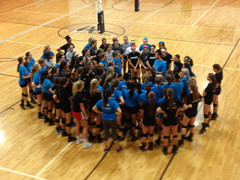 Tryouts begin October 13!
August 24, 2018 - Ages 11-14 will tryout beginning October 13. Ages 15-18 will tryout beginning October 20. For more information, click on the Tryouts tab. Read More >>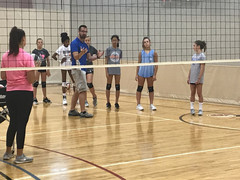 Sunday Skills Clinic Series Returns
August 22, 2018 - Alliance's Sunday Skills Clinic Series will return for its 9th year beginning on Sunday, August 19! Registration is NOW OPEN for Sunday Skills! All Clinics will be held at the Alliance Training Center. Cost: $25/clinic (if you register by 12:00... Read More >>